Make a Donation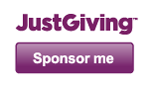 First and foremost we would love you to make a donation to help raise enough money for Jake's operation. Jake's family have a £50,000 target and are over half way there at the moment. We would love to be able to help raise a considerable contribution to this so any donation is gratefully accepted.
If you'd like to donate please use Jake's Just Giving page and if possible mark it #JOGLE2013 just so we can see it was for the cycle challenge.
You can also download our Just4Jake Sponsorship Form and raise money that way and then donate the money via the JustGiving link above.
Spread the Word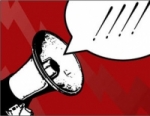 Please tell all your friends and family about the Just 4 Jake Cycle Challenge and ask them to make a donation. Anything, no matter how small, will help and we really do appreciate it.
Download our event poster and information leaflet from here and share with your friends and family. If you are able why not place the poster  in a public place to help us get more support.
Social media is a great to share and we have created Facebook and Twitter pages for the challenge. Feel free to pass these on and help us create a buzz online all to help Jake. 
Sponsor the Event
If you run a business and want to sponsor the challenge please get in touch with us. We would love to hear from companies who want to support this event. In return you will help Jake as a main sponsor and we will promote your company in all marketing and advertising.